I've always been fascinated with Astronomy, and the latest NASA mission
New Horizons
has just completed a flyby of the dwarf planet Pluto, so I feel the need to share some of that awesomeness.
This is how clearly we
used
to be able to see Pluto:
It's out there somewhere...
Once the Hubble Space Telescope came online, we were able to get a closer look:
not so hot.
The latest photo comes from the New Horizons probe, taken just a few days ago and beamed back to Earth:

just... wow.
From a favorite webcomic of mine,
XKCD
: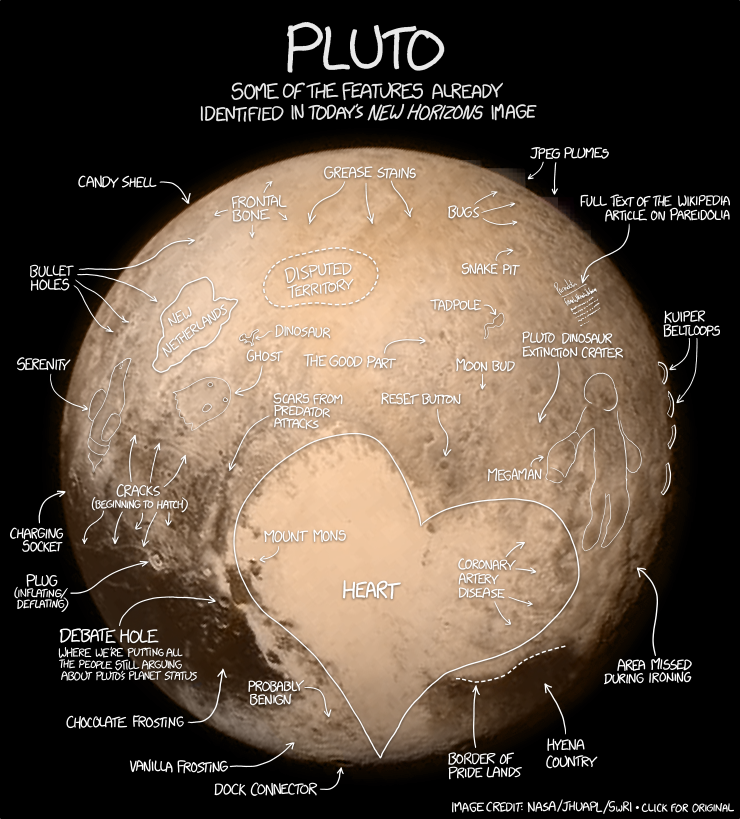 And since this is a card blog, how about showing my only Pluto card:
Part of the "One Little Corner" subset, Pluto's card seems to be using the Hubble image as its inspiration.
Science is awesome!